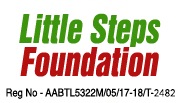 News & Events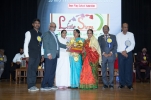 Little Steps Foundation was award ..
Little Steps Foundation was awarded the best playschool award by SV info Tve in February. A programme on puthuyugam TV named kalvi chevai telecast a video on our school for ten minutes.Video : ..
Crazy Premier League
Little Steps Foundation is have a fund raising event on 10th Nov, 2018 @ Youth Hostel, Indiranagar at 6.30pm. We will be staging a drama by "Crazy Mohan & troupe called "Crazy Premier League". The tickets for the show are available on book myshow.com. The link is given below: Event Link https://in.bookmyshow.com/chennai/pla ..
Download school brochure from website.
The School Brochure can be downloaded from our Site.Steps:1. Click on Download Brochure in Home Page2. Click Ok (to Save brochure to your System).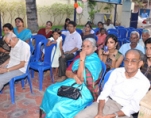 Parent Teachers Meeting at School.
Little Steps - Parent and Teachers Meeting will be conducted periodically, where in parents can interact with the teachers and get to know the activity of their wards.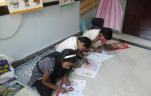 Drawing Competion for our students.
Drawing Competition was conducted to bring out the drawing talents of children. They participated eagerly in the competition.
Admission Enquires are Welcome.
Contact our School Office on any working days for your enquiries related to Admission. Admissions will be purely on First Come First Served basis.